...This is very good material, and I think you are going in the right direction for sure - I would certainly retain as much control as possible by continuing to do as much as possible yourself, at least until your "vision" is defined...
Steven Wilson (Porcupine Tree , No-Man, Blackfield, Bass Communion, IEM)
Out of all the Porcupine Tree and No-Man influenced work we've received at Burning Shed, Giancarlo Erra's Nosound project is very probably the best. Displaying musical sensitivity along with some haunting melodies, interesting chord sequences and expressive guitar solos, his music shows genuine potential.
Tim Bowness (No-Man, Henry Fool, Centrozoon, Darkroom)
The clarity which reins supreme on the mix of this new album points the compass in a new direction...No afterthoughts or worries on this album. It is another stellar performance. Don't miss this latest chapter in the story.

Mark Johnson, Sea Of Tranquillity 5/5
I think that it almost goes without saying that this album, Afterthoughts, gets the special "One To Buy" sticker on the front, and indeed also gets a "This Experience Will Last Forever" sticker just below it.

Jim Lawson, Muzik Reviews 5/5
April is very early to think about my album of the year list, but with Afterthoughts Nosound has set the bar pretty high indeed... Afterthoughts comes highly recommended indeed.

Marc, Prognosis 10/10



All reviews: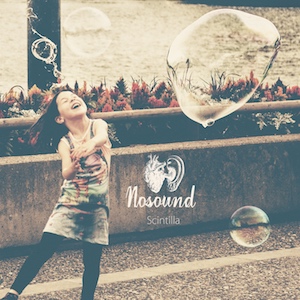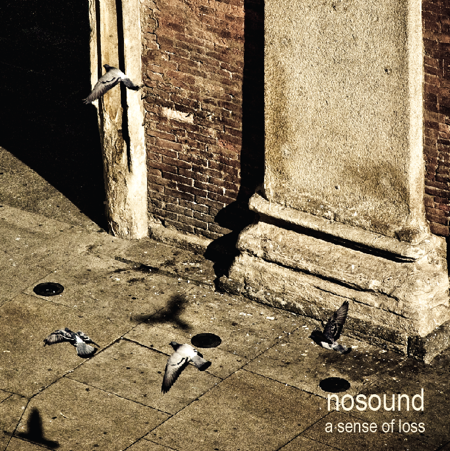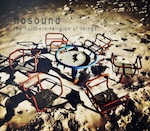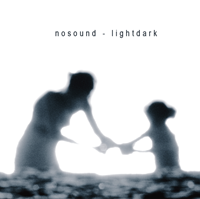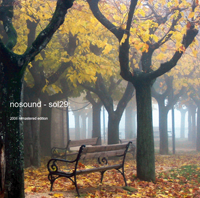 Wishlist gig review & interview (6-10-2017 Rome)
Loud Stuff
Somewhere Cold
Popmatters (interview)
Classic Rock Italia Top 10 2016 Albums
Keys And Chords
Lettere dall'Underground
New-Core
Peek a Boo Magazine
Background Magazine
Da Music
Get Ready To Rock
Sea Of Tranquillity
Onda Rock
Adopte un disque
House Of Prog
Counter Culture
The Prog Mind
Open
DZ
Loud Stuff
DPRP
PorcupineTree.it
Suffisso Core
Neoprog
Rebel Culture
Rock Shock
Rebel Noise
Amarok
Powermetal
Ages Of Rock
HiFi NL
Rock Portaal
Betreutesproggen
Soundscape Magazine
Heavy Blog Is Heavy
The Progressive Aspect
The Progressive Aspect (interview)
Progwereld
Progradar
Whisperin And Hollerin
Progarchy
Suffissocore
Rebel Noise
Music Waves (French)
Markus' Heavy Music Blog
Access2Music (German)
New Core (German)
My Revelations (German)
Whiskey Soda (German)
BabyBlaue (German)
ArtRock.se (Swedish)
BetreutesProggen (German)
Dagheisha (Italian)
Open (Italian)
Underground Empire (German)
Metal Recusants (Nosound - Kscope gig)
ProgSphere (Nosound - Kscope gig)
DPRP
Arlequins (Italian)
Sector Noir (Italian)
Music, As If Art
Leonard's Lair
Il Fatto Quotidiano (Italian review/interview)
Nosound video Interview pt 1/3
Nosound video Interview pt 2/3
Storia Della Musica (Italian interview)
Mediaversal
Progwereld (Dutch interview)
Background Magazine
Ghost Cult
Clair & Obscur (French)
Beat And Noisecapes
Magazyn Gitarzysta (Polish)
Les Eternels (French)
Ages Of Rock (Italian)
Popmatters (interview)
Lost In Highways (Italian review)
Lost In Highways (Italian interview)
iO Pages # 115 (Dutch)
Chain D.L.K. (interview English - Polish translation)
Kscope (interview pt.1)
Kscope (interview pt.2)
IGN
Prognaut
AltProgCore (Italian) Rockaxis (Spanish)
Trashic Magazine (Italian review + interview)
Prince Faster (Italian)
Music Waves (French)
Storia Della Musica (Italian)
Muzik Reviews
Progressive Area (French)
Hamelin Prog (interview in Italian)
AdventProd (interview in Italian)
HiFi.nl (Dutch)
Dagheisha (Italian)
Metal-temple
Popmatters
QuadraphonicQuad
Progwereld (Dutch)
Porcupinetree.it (video interview in Italian)
Spaziorock (Italian)
Spaziorock (interview in Italian)
MLWZ
RAI (Italian audio interview)
Rockshock (Italian audio interview)
ProgArchy
Progshine
HamelinProg (Italian)
YtseJam
Marudzenie.pl (Polish)
ProgGnosis
Artrock.se
NeoProg (French)
Sea Of Tranquillity
Access2Music (German)
The Persian Rock E-Zine (Persian)
Nosound-Poland (Polish)
Sound36 Interview (Italian)
DPRP
YtseJam
Background Magazine
Leonard's Lair
Progresion - Codigo Radio (1st part) (English audio interview)
Progresion - Codigo Radio (2nd part) (English audio interview)
Rockerilla - January 2013 issue (Italian magazine)
Sound36 (Italian)
Hamelin Prog (Italian)
Nosound-Poland Interivew (English, Polish)
Storia Della Musica (Italian)
Chiara Felice (Xtm.it) (Italian)
Sea Of Tranquillity
Progwereld (Dutch)
Unprogged (Italian)
Artrock (Polish)
Nosound Poland Official (Polish)
Psychedelia (Persian)
Kscope (video interview)
Il Fatto Quotidiano (interview, Italian)
Psychedelia Music E-Zine (interview)
Background Music Magazine
DPRP
Powermetal (German)
Music Waves (Francaise)
MLWZ (Polish)
Rockshock (Italian)
Dagheisha (Italian)
Reflections Of Darkness
Storia Della Musica (Italian)
Lords Of Metal - interview
BabyBlaue
Sea Of Tranquillity
ExilProgessif (French)
Proper Music
Jerry Lucky
ProgArchives - interview
Curious Joe - interview
Storia Della Musica - live in Rome 7/1/2011 review (Italian)
RadioGAS - interview (Italian)
Rockarea.eu - interview (polish)
Kscope Podcast n.6 - interview (audio)
Classix! n. 25 (Italian)
MPnews (Italian)
SentireAscoltare (Italian)
ProgAwards - interview (Italian)
Harmonie Magazine n. 68 (french)
Storia Della Musica - live review (Italian)
PorcupineTree.it - album & live review (Italian)
Dead Ernest
Unprogged (Italian)
Alligatore - blog interview (Italian)
Echoes and Dust
Rock City Nights (Radio Citta) - audio interview (Italian)
ProgWereld (dutch)
Noise.fi (finnish)
Imperiumi (finnish)
Progressive Waves (french)
Amarok Prog (french)
Rock Area (polish)
ProgRock.org.pl (polish)
ArtRock.se (swedish)
Music Street Journal
Wonderous Stories n. 39 (Italian)
Movimenti Prog (Italian)
Leonard's Lair
Debaser (Italian)
Strutterzine
Midwest Record
Ojeweb (dutch)
Plato Mania (dutch)
Prolog Afterglow (dutch)
Storia Della Musica (Italian)
GoldMine
Classic Rock Prog n. 5 (+ cd feature)
Eclipsed n. 116 (german)
ArtRock.pl (polish)
CdNow.jp
Jam n. 164 (Italian)
IO Pages n. 90 (dutch)
Progressive Newsletter (german)
ProgParadise (french)
Progressive Area (french)
Moja Arktyka (polish)
Gothronic
RockShock (Italian)
DPRP
Silhobbit
Prognaut
Progawards (Italian)
YtseJam
GappleGate
Mlwz (polish)
Subba Cultha
Red Hot Velvet
4or The Record
RockInSpain
Rockline.it interview (Italian)
Ondarock (Italian)
Electric Requiem (greek)
Losing Today
Prog Archives
La Scrivania (Italian)
Progressive Area (francais)
Mostlypink.nl
ProgHIFI (Italian)
Unprogged live (Italian)
MLWZ (polish)
ArtRock.se (swedish)
Corriere della Sera (Italian)
Atraktos (greek)
Progressia (francais)
HardSounds.it (Italian)
Leonard's Lair
StudioMLive
Rockarea.eu (polish)
Progressive Waves (francais)
RadioRock.to (Italian)
RadioRock.to - RCF interview (audio, Italian)
Andy Garibaldi
Jam! (Italian)
MetalMundus (polish)
Harmonie Magazine (n. 62)- Lightdark (francais)
DPRP
ProgLog AfterGlow
ArtRock.pl (polish)
ProgGnosis
Metal Hammer n. 46 (Poland edition)
SentireAscoltare (Italian)
Rocklab.it (Italian)
Sodapop (Italian)
Doctor of Prog
BabyBlaue (german)
Forces Paralleles (francais)
Brain Damage (polish)
Eclipsed magazine (#100) (german)
Eclipsed magazine (#101) interview + special & cd (german)
Progressive newsletter (#62) (german)
Progressive-Area interview (francais)
Pop-rock.com (francais)
Aural Innovations (#39)
Movimenti Prog (Italian)
Home of Rock (german)
Arlequins (Italian)
Sea Of Tranquillity
Metallo Italiano (Italian)
Unprogged (Italian)
Menostress.com (Italian)
Progresiste (#53) + interview (francais)
Metal.de (german)
Scarred For Life (german)
StormBringer (german)
Outune (Italian)
Dagheisha (Italian) - Interview
DelRock (Italian)
Benzoworld (Italian) - Interview
RockShock (Italian)
RockImpressions (Italian)
MusicScan (german)
RockUnited
Hooked on Music (german)
CdStarts (german)
Ondalternativa (Italian) - Interview
Gaesteliste (german)
Music Head Quarter (german)
Terror Verlag (german)
Handle Me Down (german)
RockTimes (german)
No Filler Music
Derwesten (german)
OOR Holland mag (November issue)
Tempi Duri (Italian)
Freequency (#8, 2008) (Italian)
Classic Rock (October 2008 issue)
LoudVision (Italian)
Musikansich (german)
Korroosio.fi (finnish)
Heavy-Metal.de (german)
Tuhma (finnish)
Progwereld (dutch)
Rockline (Italian)
MyRevelations (german)
Prog-Nose
Sensorium (Italian) - Interview
BlogCritics
RoughEdge
Storia della musica (Italian)
il Manifesto #43 01-11-08 (Italian)
YtseJam
Progressor
Sea of Tranquillity
The Vibes (Italian)
Audiodrome (Italian)
SoundOnSound
The Seventh Seal (Italian)
Flash Magazine - Interview (Italian)
Entrate Parallele (Italian)
Music Street Journal
ProgRock.org.pl (polish)
ProgNaut
FlashMagazine (Italian)
Progression (#55)
Classic Rock Music Blog
YtseJam (Kscope)
Prognaut - Interview
Prognaut (Kscope)
Nosound on RateYourMusic (all)
Wonderous Stories
Indiezone
MovimentiProg
E3 Records
Dave Cable(Journalist, photographer)
LaScrivania
Ale Bravo - Casasonica
Somewherecold
DnaMusic
Leonard's Lair
Colossus
Andrew Sargent
HMP
Rocklab
Andrew Sargent
Wonderous Stories - live Rome 8-4-05 - pics
Compact Disc Services
Leonard's Lair
Harmonie (french)
Progressia (french)
HMP (Italian)
Debaser (Italian)
DNAmusic (Italian)
MPRoma (Italian)
Eclipsed (german, plus special and interview)
Rocklab (Italian, plus extensive interview)
Unprogged.com (Italian, plus extensive interview)
Hairless Heart Herald
Prog Resiste
Classic Rock Society
Wonderous Stories
Jam
Classic Rock (UK)
Progressive Ears
Movimentiprog
Indiezone
HardSounds
Somewherecold
Harmonie
Cosmos
SentireAscoltare
DPRP (Dutch Progressive Rock Page)
The Buried Cry - interview
Prog Resiste
Progressive Rock and Progressive Metal Brazil
Tales of Wonder
Acid Dragon magazine # 40
Axiom of Choice
StudioMLive
BabyBlaue-Seiten (german)
Arlequins (Italian)
No Warning! (Italian)
Losing Today (Italian)
Sea of Tranquillity
OjeMusic (dutch)
Pilgrim World
Jazzer (disc of the month) (Italian)
Gery Muzyka (poland)
Mlwz (poland)
Artists & bands (Italian)
Io Pages # 66 (dutch)
DNAmusic.it interview (Italian)
Rockit.it (Italian)
Progressor.net
ProgrArchives.com
Progressive-Area Nosound - Slow, it goes (french)
ProgGnosis
ArtRock.pl (polish)
Progressive newsletter (#53) (german)
DeadErnest